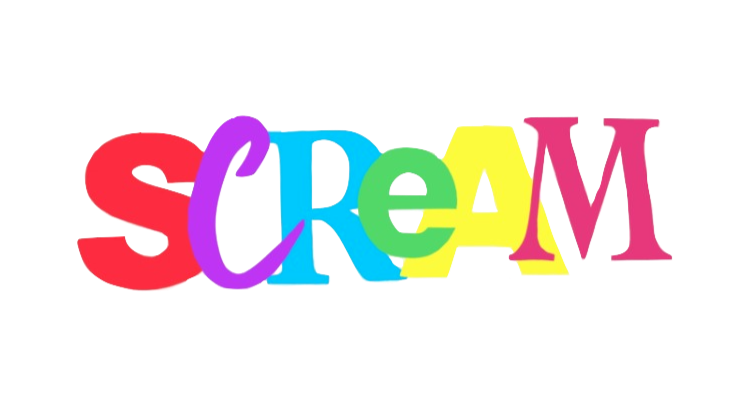 scream zine
---
fun fact: honey bees can communicate through dance
About
SCREAM is a submission based, online zine that is entirely student led and is a place for everyone to contribute to! We want this to be a fun, positive, creative space for anyone to enjoy. We want to start conversations, appreciate art, recognise voices and provide an outlet for young people.
Submit
An issue will be released each month and will revolve around a specific topic that will be announced. Submissions are open all year and deadlines for topic-specific work will be announced on our Instagram page @scream.zine monthly. Anything creative can be submitted and we provide a platform for everyone to see it.
Some examples:
● Photography
● Graphic designs
● Poetry
● Essays
● Articles
● Short stories
● Playlists
● Collages
● Songs
● Doodles
● Film / Music / Book Reviews
● Recipes
We take submissions through our official Instagram account's direct messages @scream.zine or through our email [email protected]. Submissions are open to ACG Jakarta Students from Kindergarten to Year 13 students and may be submitted anonymously if you would like.

Submissions DO NOT have to be perfect!! It could be something as simple as a sketch you did during Biology class or a diary entry to something as complex as a life-size sculpture or fully-produced song. The opportunities for creativity are endless.
scream Resources
---
SCREAM team strongly believes in promoting positivity and kindness in all aspects of life. As we are only a small team and do not have access to global resources, we have compiled links to petitions, educational resources, donations and more with regards to issues in the world today. Though we recognise that these issues require long-term solutions and education, we hope that by providing these resources, our readers are encouraged to strive for global change, like us! Although all information is provided in good faith, we take no ownership or responsibility of any kind regarding the validity of information.
#StopAsianHate
Anti-Asian Violence Resources
Resources that have been gathered to help individuals educate others, take action, donate, and more against Anti-Asian violence. A compilation of recent news updates, educational sources, donations, petitions, mental health resources.

Asian Awareness Project
A compilation of resources bringing awareness to injustices Asians / BIPOC face in Asia and around the world.

Stop Asian Hate
Compilation of links to donations, petitions and more resources regarding the rise of Anti-Asian hate crimes as a result of the COVID-19 pandemic.

Asian Mental Health Collective
A collective working to support and de-stigmatise mental-health in the Asian community. Provision of hotlines, resources, therapist directories, open discussions and more.
Black Lives Matter
A List of Resources for Supporting the Black Lives Matter movement
Included: Charities, funds, petitions, articles, educational resources, books to read, movies to watch, guides, people/organisations to follow.

Get Informed: Say Their Names
Links to stories and news about victims of police brutality and racial discrimination. Links to petitions and donations to support the victims and their families are also included.

Black Lives Matter: Different Languages
A compilation of resources to support the Black Lives Matter movement in different languages. Including links to educational sources, petitions and donations in languages such as Chinese, Arabic and Spanish.

Donate Without Money
Links to videos and resources with sponsored donations towards Black Lives Matter. If you are not financially independent or cannot donate your own money, this is just one way to help!

Black Mental Health Matters
Resources to therapists, hotlines and more for people struggling with mental health in the Black community. Donations and organisations included.
Mental Health Support
Therapy Route
Information for call centres and helplines all around the world, including in Indonesia.

Things You Need
A link to breathing exercises, daily reminders and resources on how to calm down and take care of your mental health. A list of 100 reasons to stay alive is also included <3

Checkpoint
A personalised mental health checkpoint with tips and resources to specifically help your mental health needs. Simply follow the personalisation questions and get the support you need.

Reasons to Stay
Resources for breathing exercises, reminders and reasons to stay alive. World suicide hotlines and personalised safe spaces based on your interests (One Direction, BTS) etc. is linked.

Relax. Breathe.
A link to videos, games, playlists and breathing exercises for when you need to calm down and distract yourself.

End Ableism
A link to resources about what ableism is, how to spot it and how to end it.
Environmental Awareness
Environmental Resources: Climate Biodiversity
Resources to get education and take action against climate change. Provides access to information on biodiversity, solutions and links to organisations making changes in the world!

Donate Without Money
Links to videos, apps and browsers that are sponsored by organisations donating towards environmental sustainability.
Issues in Indonesia
Indonesia Sexual Violence Bill
Resources to help legalise the Sexual Violence Bill in Indonesia. Including links to petitions, donations and news abouts sexual assault cases.

We Need To Talk About Papua (English Version)
A compilation of resources to help and support the people of Papua. Including petitions, donations, educational sources and information sites.

Wee Need To Talk About Papua (Versi Bahasa Indonesia)
Ini adalah sebuah sumber informasi untuk membantu dan mendukung orang Papua. Ini termasuk petisi, donasi, dan situs-situs informasi yang bisa menolong untuk menerang situasi penting.
Issues in China

Save The Uighurs
A compilation of resources, donation links and important information to educate individuals on the detaining and ethnic cleansing of the Uighur community in China.

China Uighurs: Detained for beards, veils and internet browsing

A detailed article by BBC explaining the Uighur situation further and the cases of Islamophobia in China.

Xinjiang Letter Thread
A Twitter thread that includes the Xinjiang Letter which is a letter written by mostly Uighur religious scholars to the US to explain the situation in Xinjiang.
Issues in Myanmar

What is happening in Myanmar?
A BBC article explaining the situation in Myanmar regarding mass protests due to the military seizing power over the country.

Help orphans in Myanmar
A resource with links to donate and help the children in Myanmar who are suffering from malnourishment and poverty.

The Rohingya Crisis
A resource full of links to donate and help the Rohingyas as well as important information for further awareness on the refugee crisis in Myanmar regarding the Rohingya community.
LGBTQ+ Support

LGBTQ+
A link to resources with education on the history of LGBTQ+, the description of sexual orientations and representation of LGBTQ+ individuals in mainstream media.

Helping LGBTQ+: Educate Yourself
Links to resources on all things LGBTQ+ to educate yourself on issues, the history and laws regarding the LGBTQ+ community.

Ban Conversion Therapy Globally
A resource of links to petitions and resources advocating for the ban of conversion therapy globally.

Equaldex
A world map explaining the status and timelines of LGBTQ+ rights and legislation by country.

Trans Rights are Human Rights
A compilation of links to donations, petitions and educational resources regarding transgender rights.